Building a Backpack updates (June 2023)
New Sample + 5 updates from the Vietnam factory 🎒
Thanks for reading this in blog-post mode. Here are the updates…
#1 – Check out our new fabric mockup!
Although we were excited about our ​first fabric mockup​, we continued to iterate until we were 100% certain we were ready to move on to the sampling phase.
We started making this newest mockup right after I landed in Vietnam, and our goal was to finish it before I left for Europe.
And sure enough… we did!
Meet the final fabric mockup of the Fyro backpack…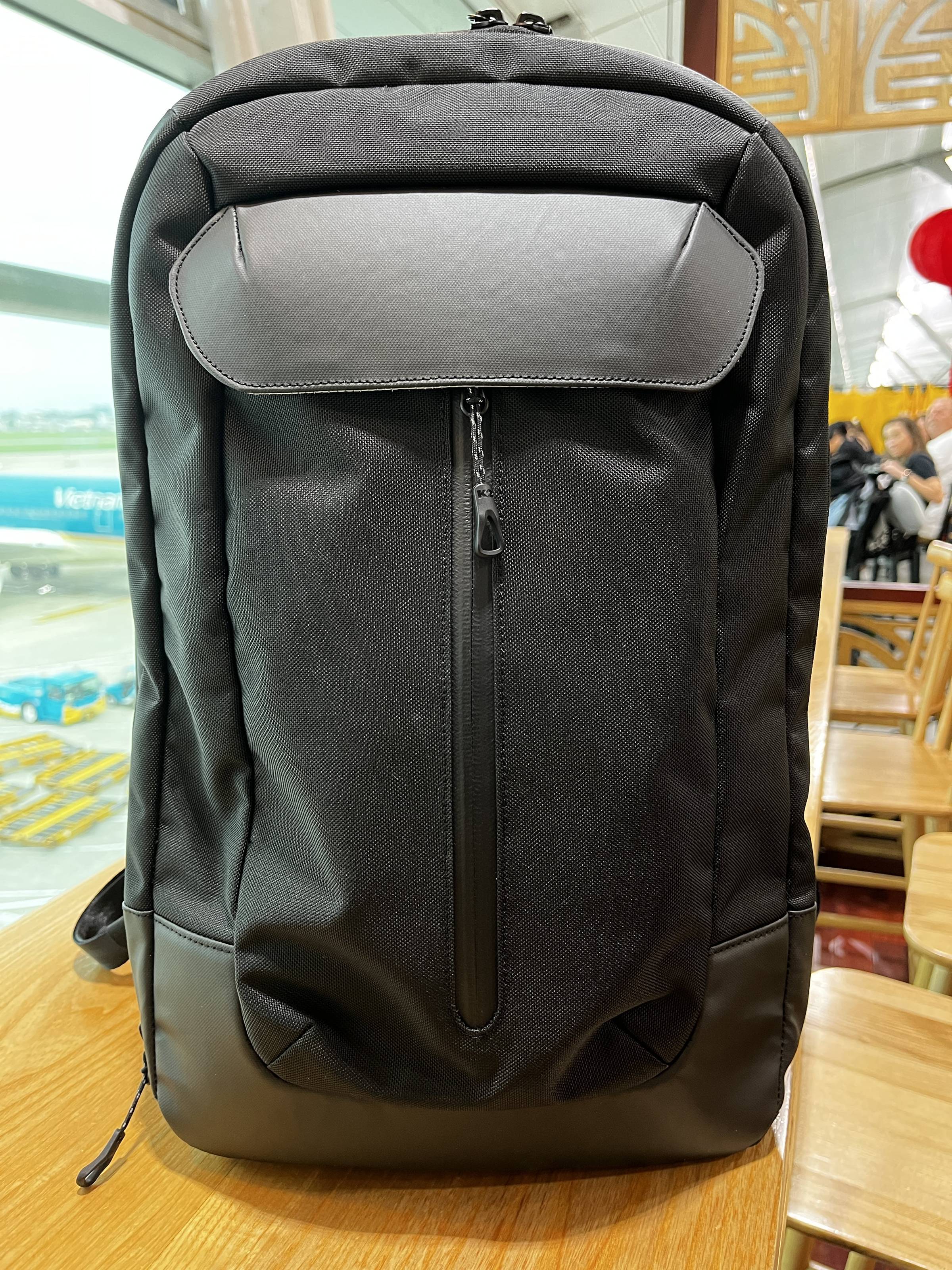 OK, keep it together people, there's a lot to discuss here 😉
First of all – remember – fabric mockups are all about determining the shape and structure of the bag.
Once that is established, we can then focus on bringing everything together (in the next phase – sampling).
For this fabric mockup, we tested a few important things.
We are experimenting with a new style of lid…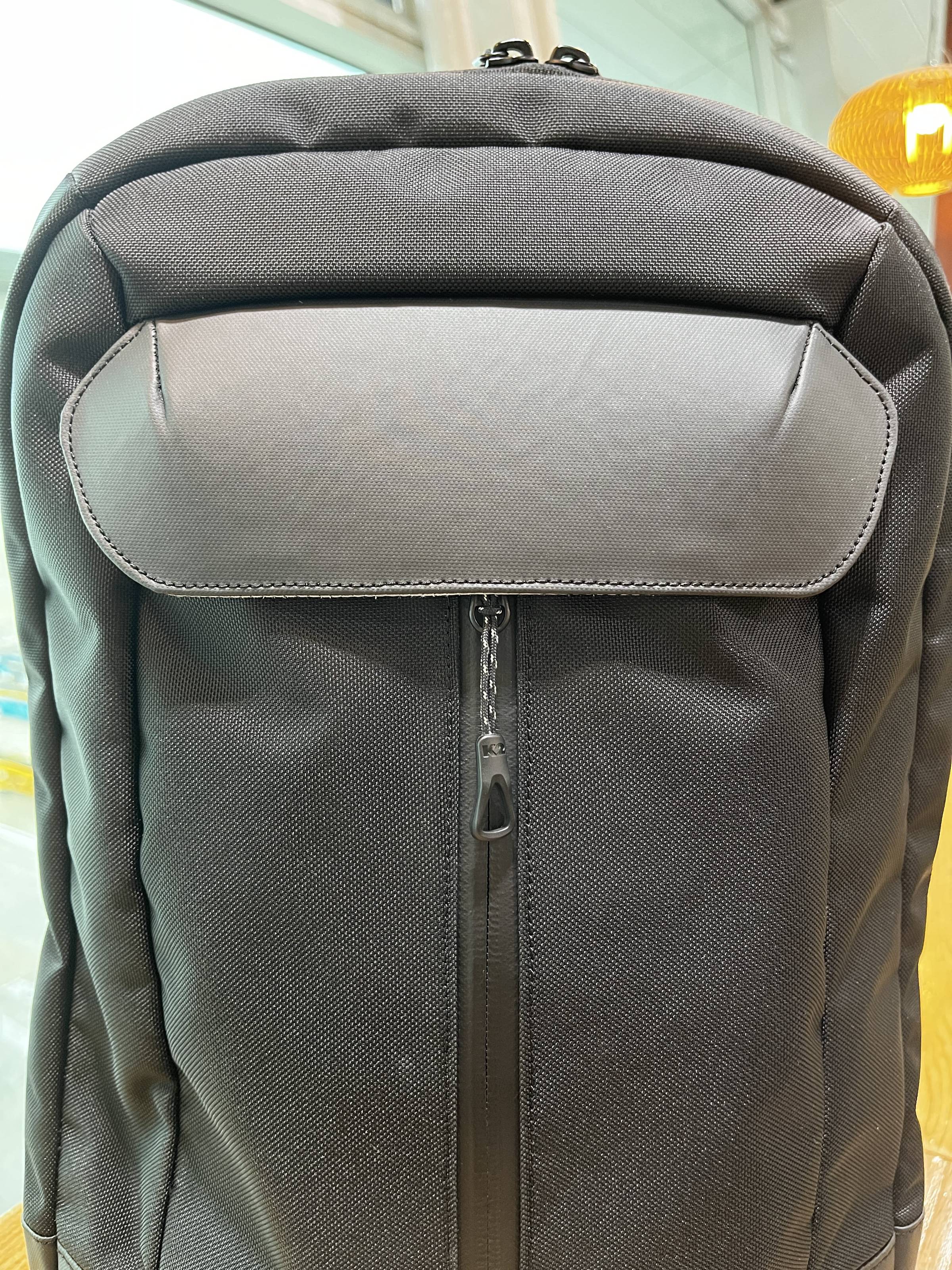 We've eliminated many of the pinches in the materials…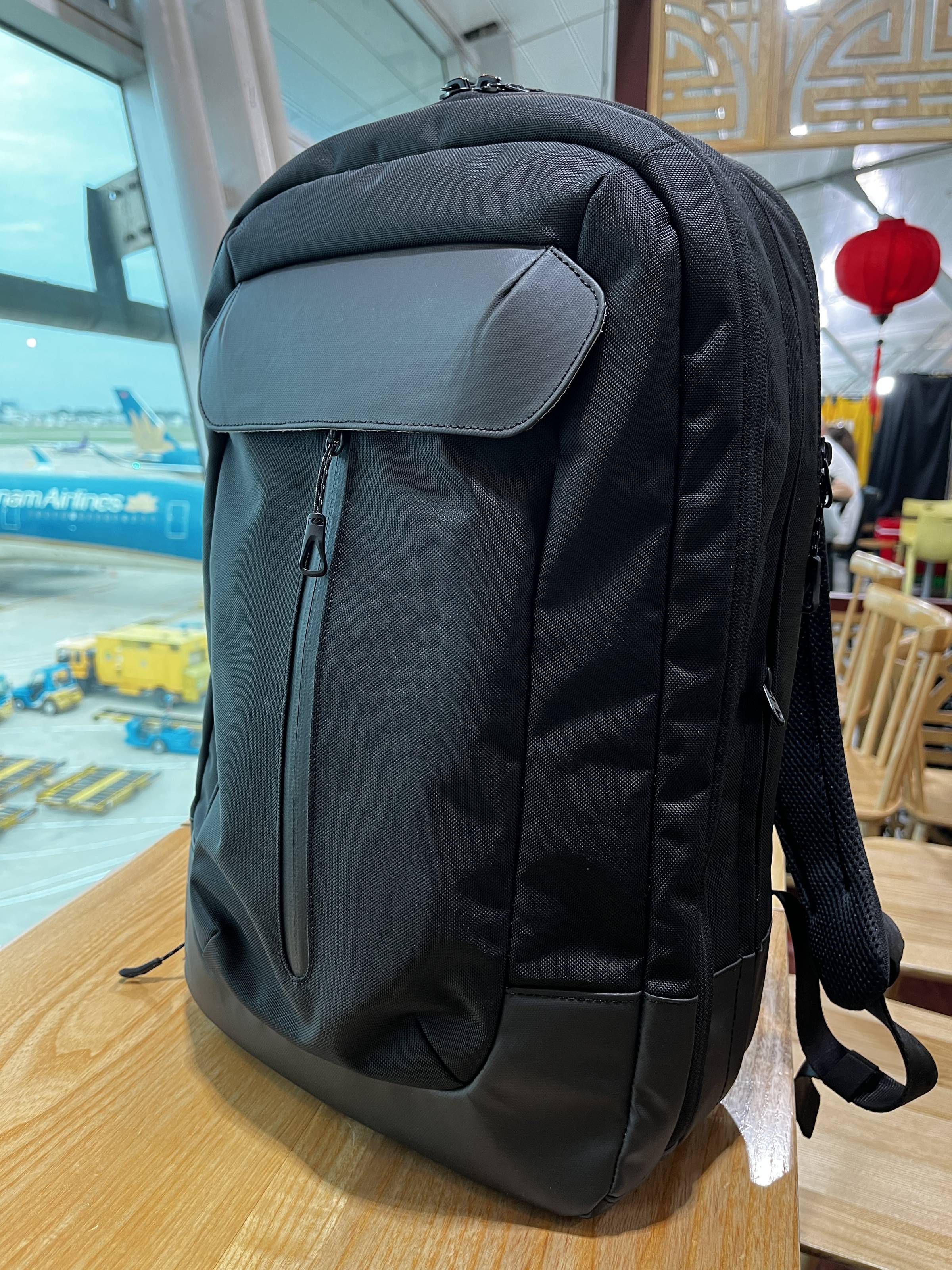 We've put together a solid structure for the front compartment (aka, The Hatch)…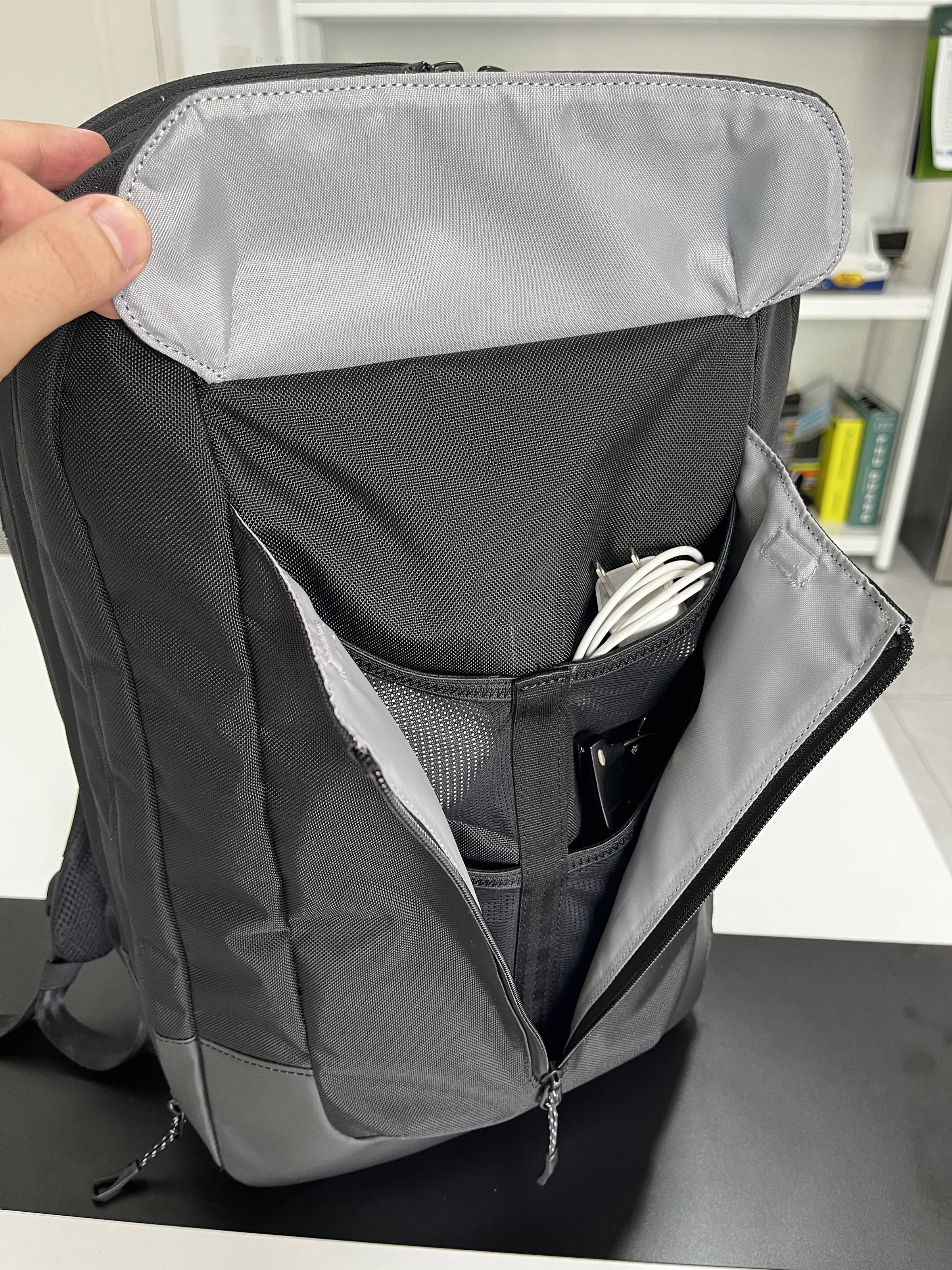 But most importantly, we've established a shape and structure that we are super stoked to move forward with!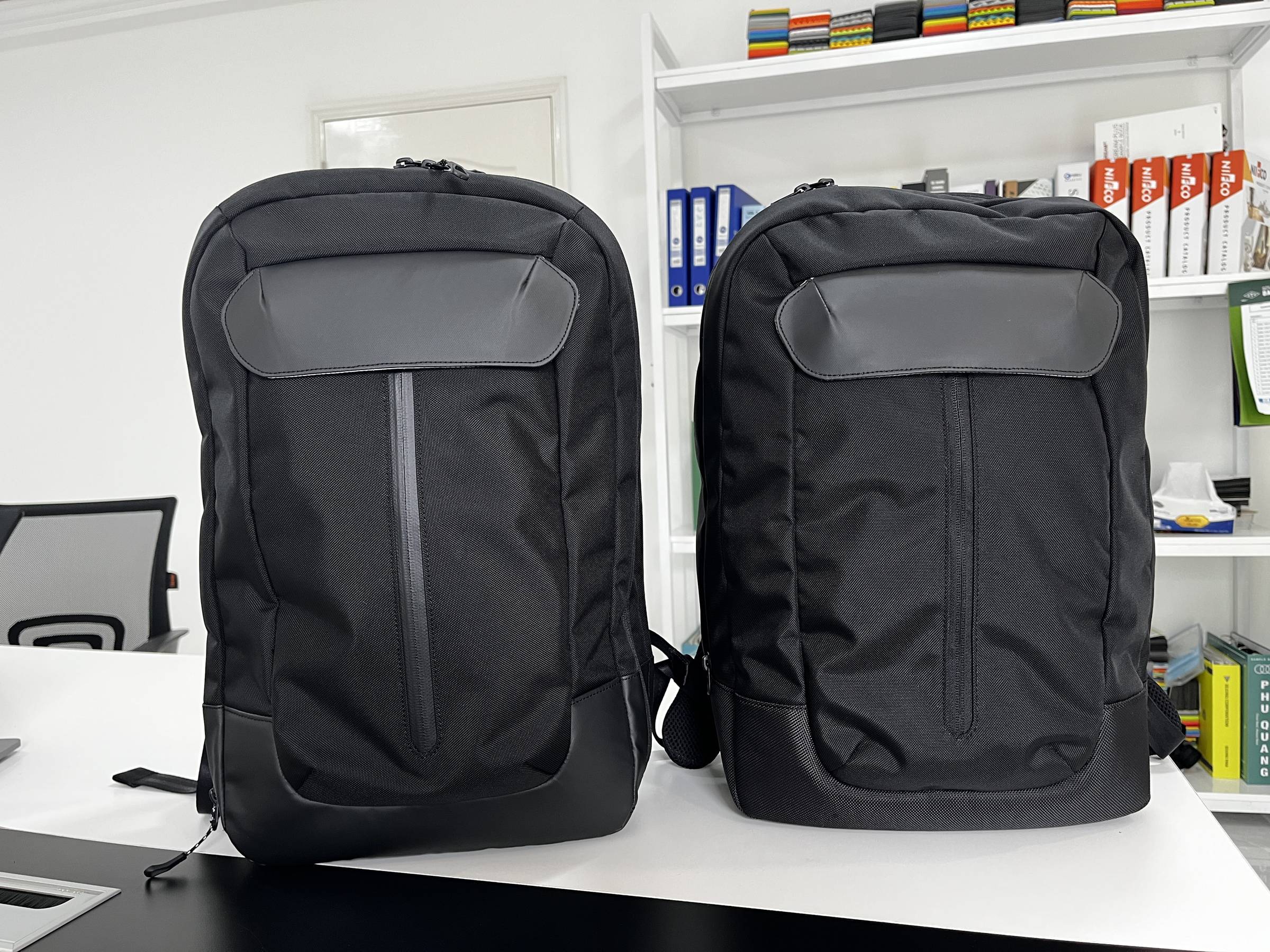 A finalized fabric mockup doesn't have to be perfect – we can, and will, modify it later down the line – but it has to be close enough.
And we are finally there!
Now, the bag is…
Slimmer

Cleaner

Self-standing

Expandable by 5L

Equipped with a much better laptop compartment
This means we can now move on to the sampling phase.
#2 – Sampling phase… initiate!
In contrast to the fabric mockup phase, the sampling phase will take a magnifying glass over every last part of the bag.
This means we will add all of our features, slowly sexify the bag, and test new ideas to see what works best.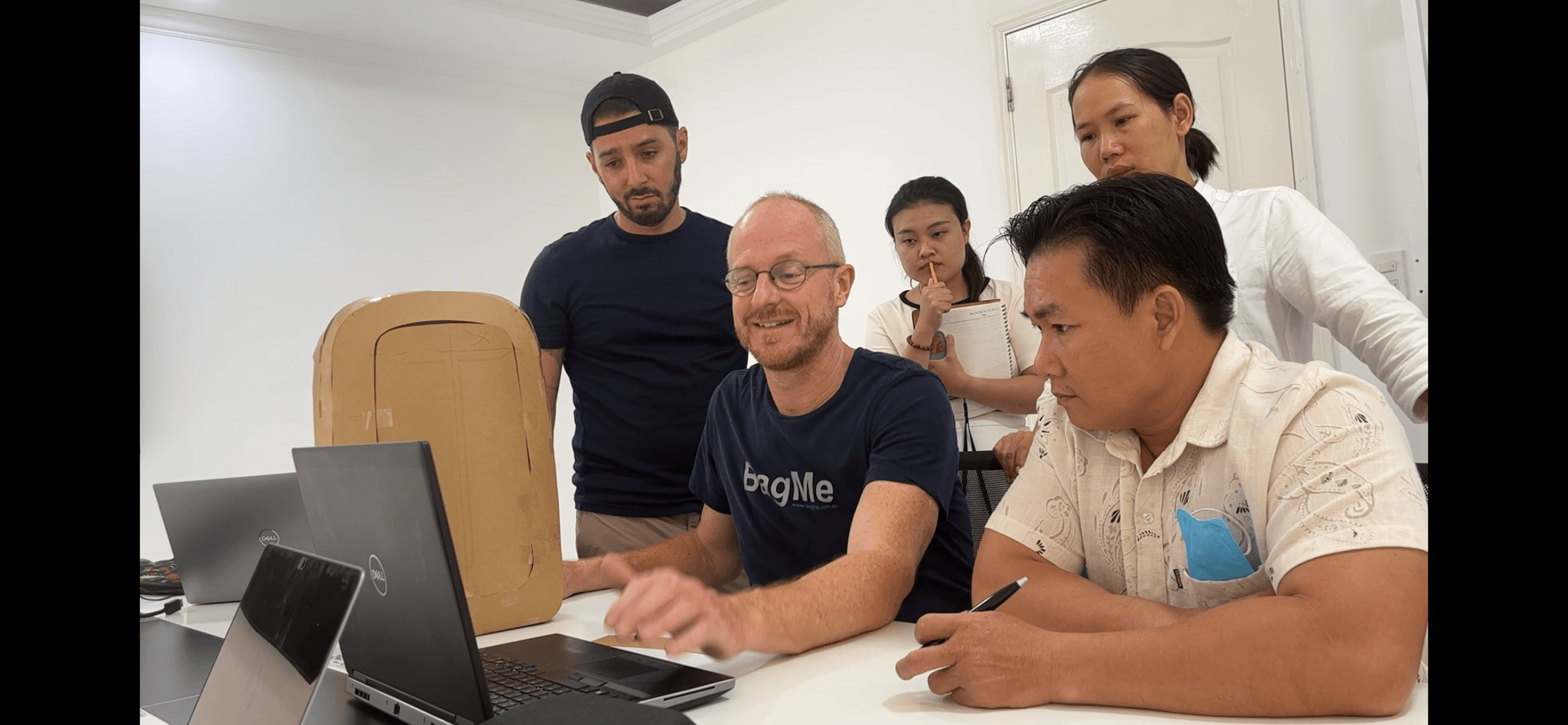 I'm really excited to see what the bag looks like once we implement all the Fyro-elements, like the back panel, shoulder straps, internal pockets, internal materials, and continue refining the overall shape and aesthetic.
But some features will require more work than others…
#3 – The lid of The Hatch
The front compartment (aka 'The Hatch') is easily the most important feature of the Fyro bag.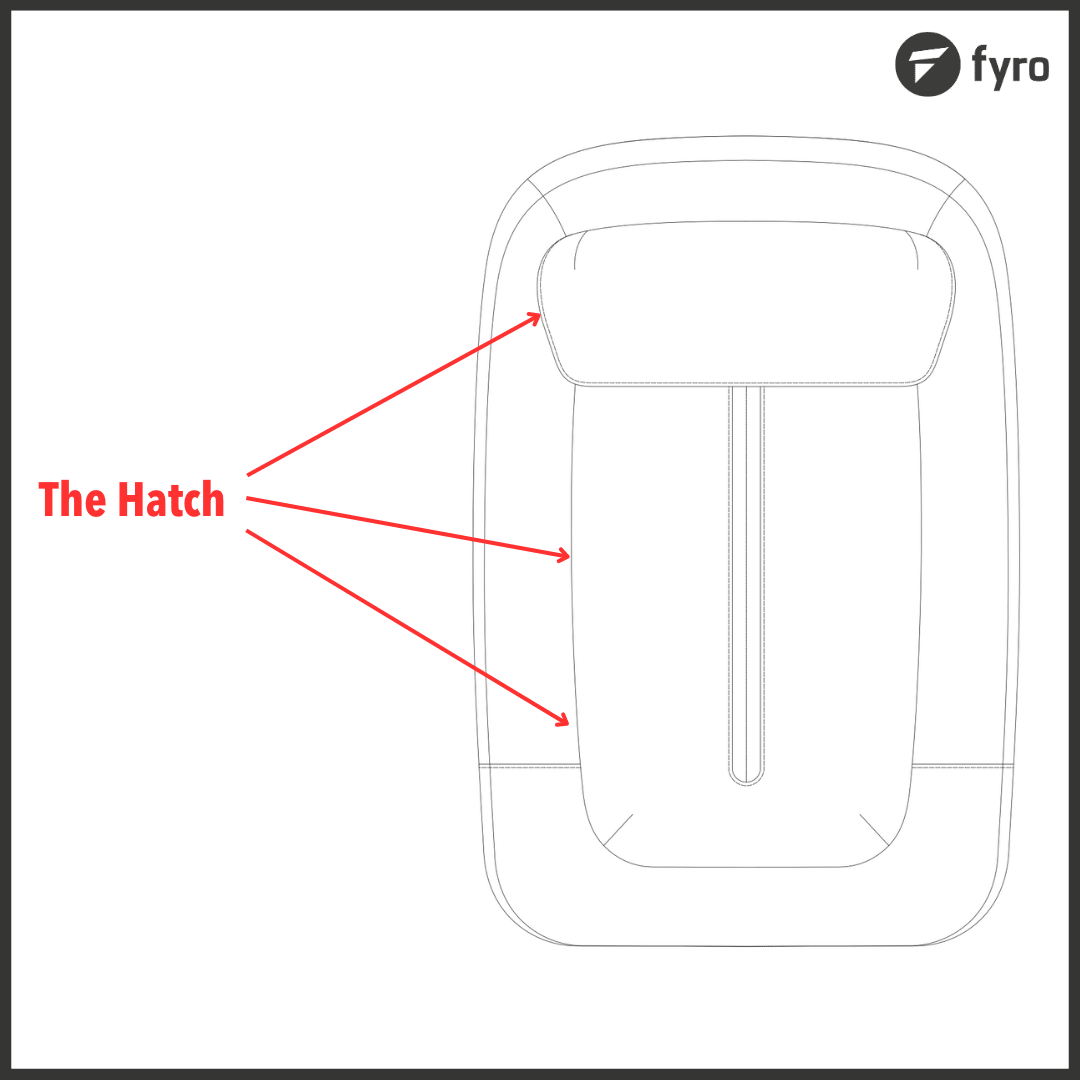 It's a completely different take on a backpack, and will give you a combination of accessibility and security that isn't offered anywhere else on the market.
The good news? We've basically nailed the functionality of the entire compartment.
Right now the whole thing works perfectly.
The Hatch…
Opens seamlessly

Securely snaps into place

Provides plenty of space and organization

Protects your gear from the elements

Is highly accessible

Will SOON be lockable (not revealed yet – details coming soon 🤫 )
​Here's a quick sneak-peak at The Hatch​ so you can see the way it functions (only available to email subscribers like you 🫶🏽).
The challenging news though? We still haven't nailed the lid of The Hatch quite yet.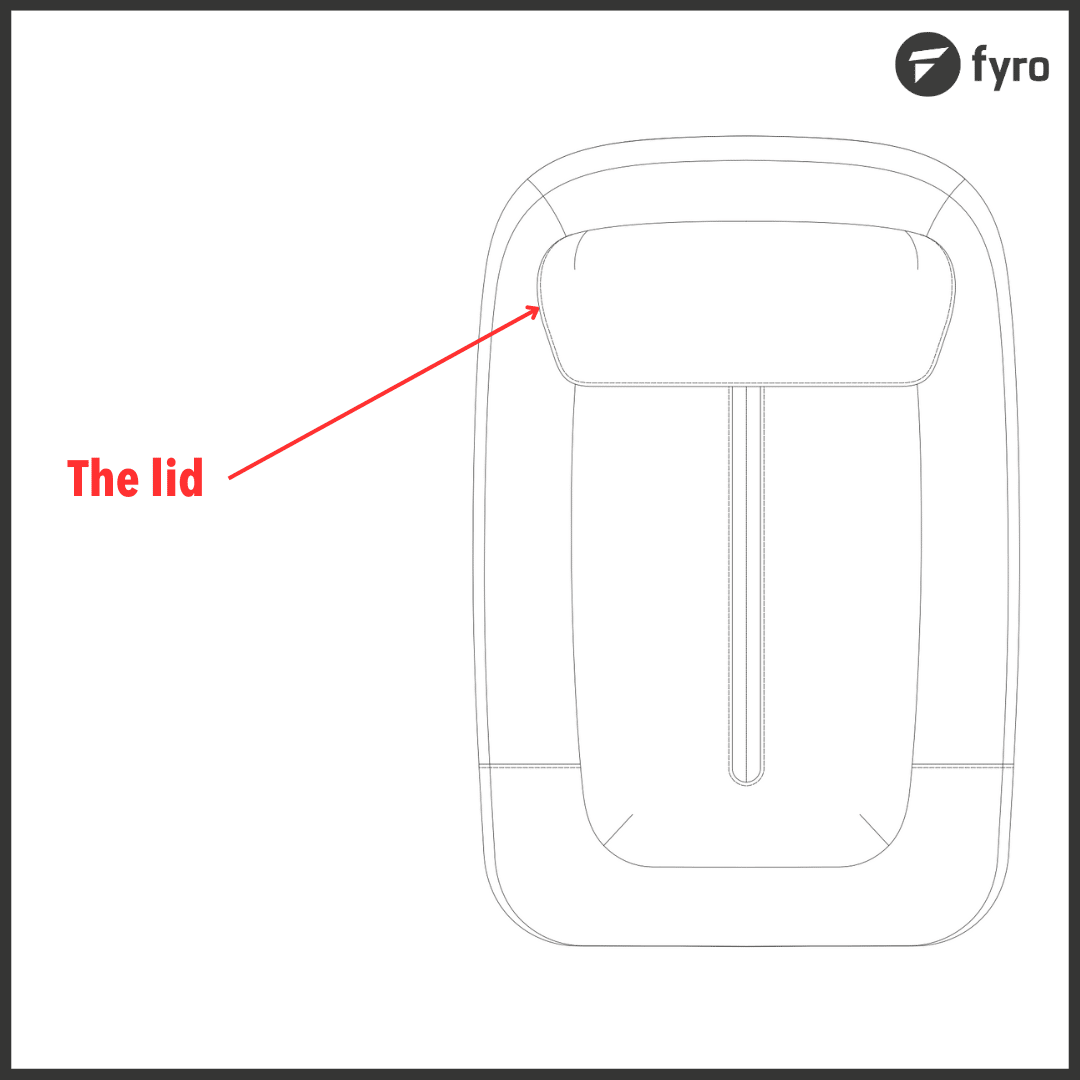 Don't get me wrong… it's very close and it functions great… but it it's such an important part of the identity of the bag, so it still needs a bit more work/development.
We plan to test out different types of shapes, materials, stitchings, and internal paddings, until we perfect it.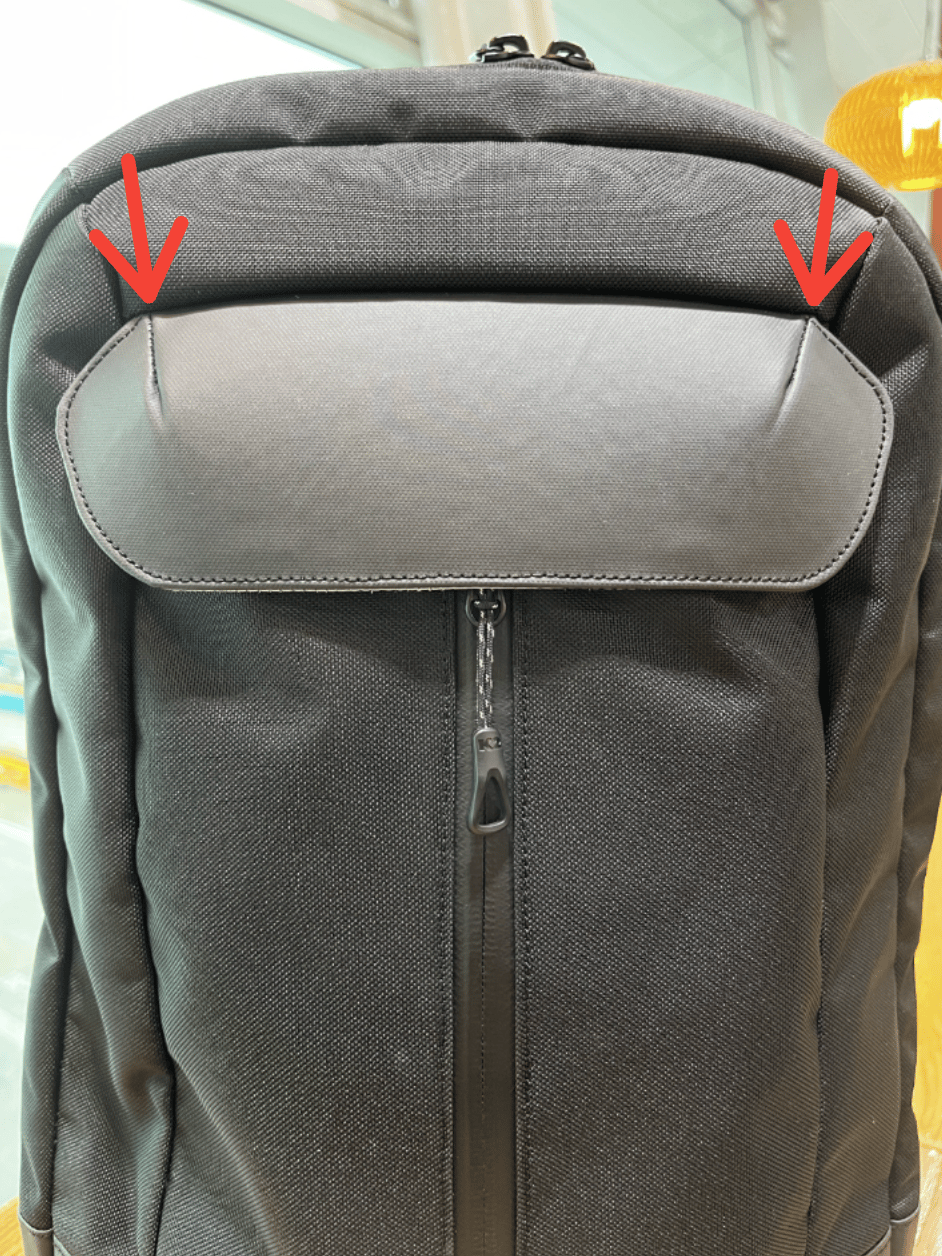 John, Luke, and I feel like we are on the right path – more lid-updates coming soon 🙂
#4 – We are sticking WITH the expansion
We had gone back and forth on whether to include expansion on this pack, but ultimately we decided that it would give the pack so much versatility, that we couldn't say no.
Initially we thought the bag could handle 8L-10L of expansion, but we quickly realized it wasn't the right call. We wanted something more in-line with the design, which is why we've now set the expansion at 5L.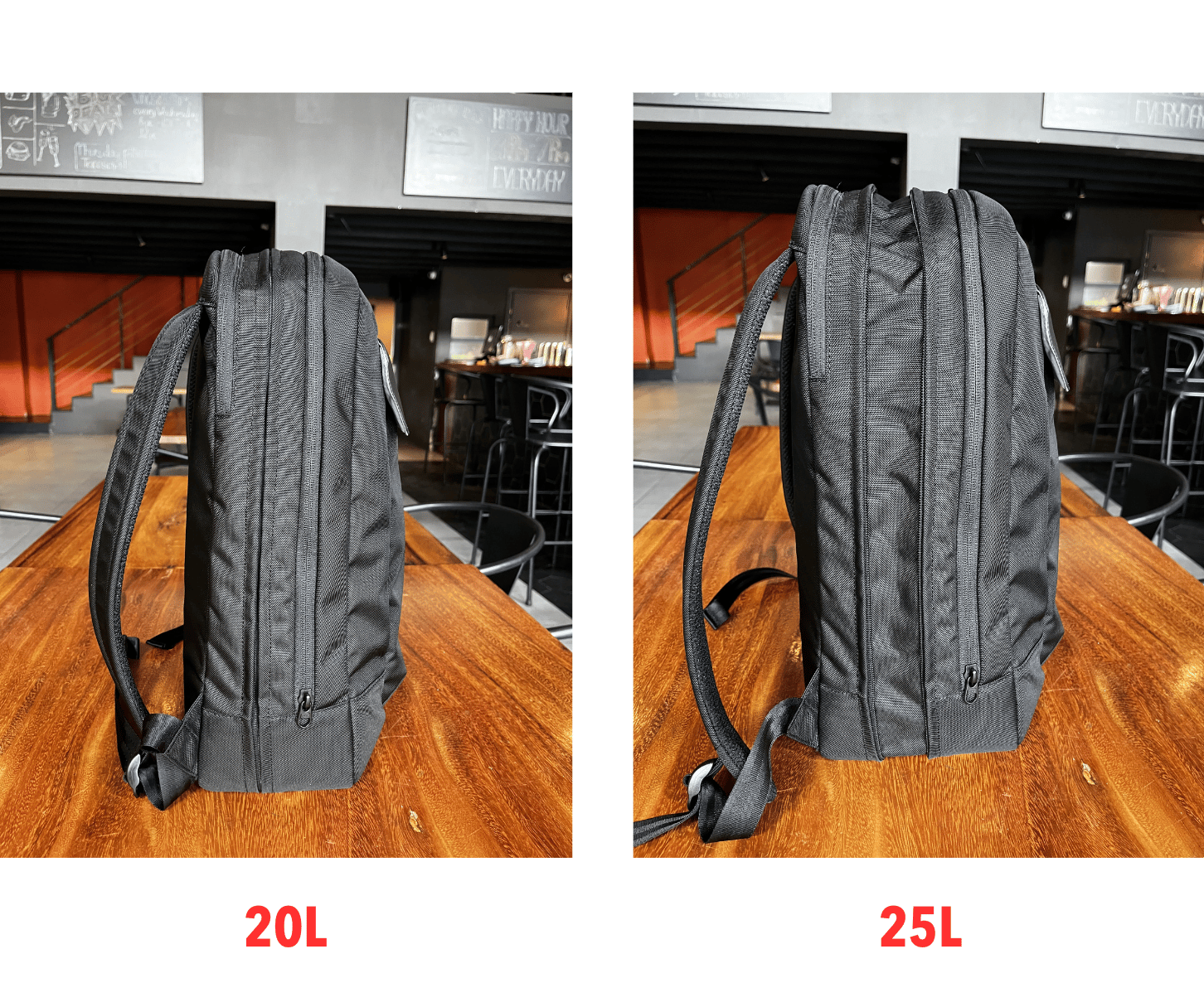 5 liters of expansion still offers amazing functionality (perfect for EDC + One Bag Travel) but in a way that better flows with the design of this specific bag.
I'll be sure to clarify my thoughts more on why we went with this expansion in a video later down the line.
#5 – Picking internal materials
Now that we have moved on to the sampling stage, we can start doing some of the really fun stuff – like picking internal materials.
The goal is to find an internal material that is…
Lightweight

Durable

Light in color

Unique, and on-brand for Fyro
Here are some materials that I've shortlisted…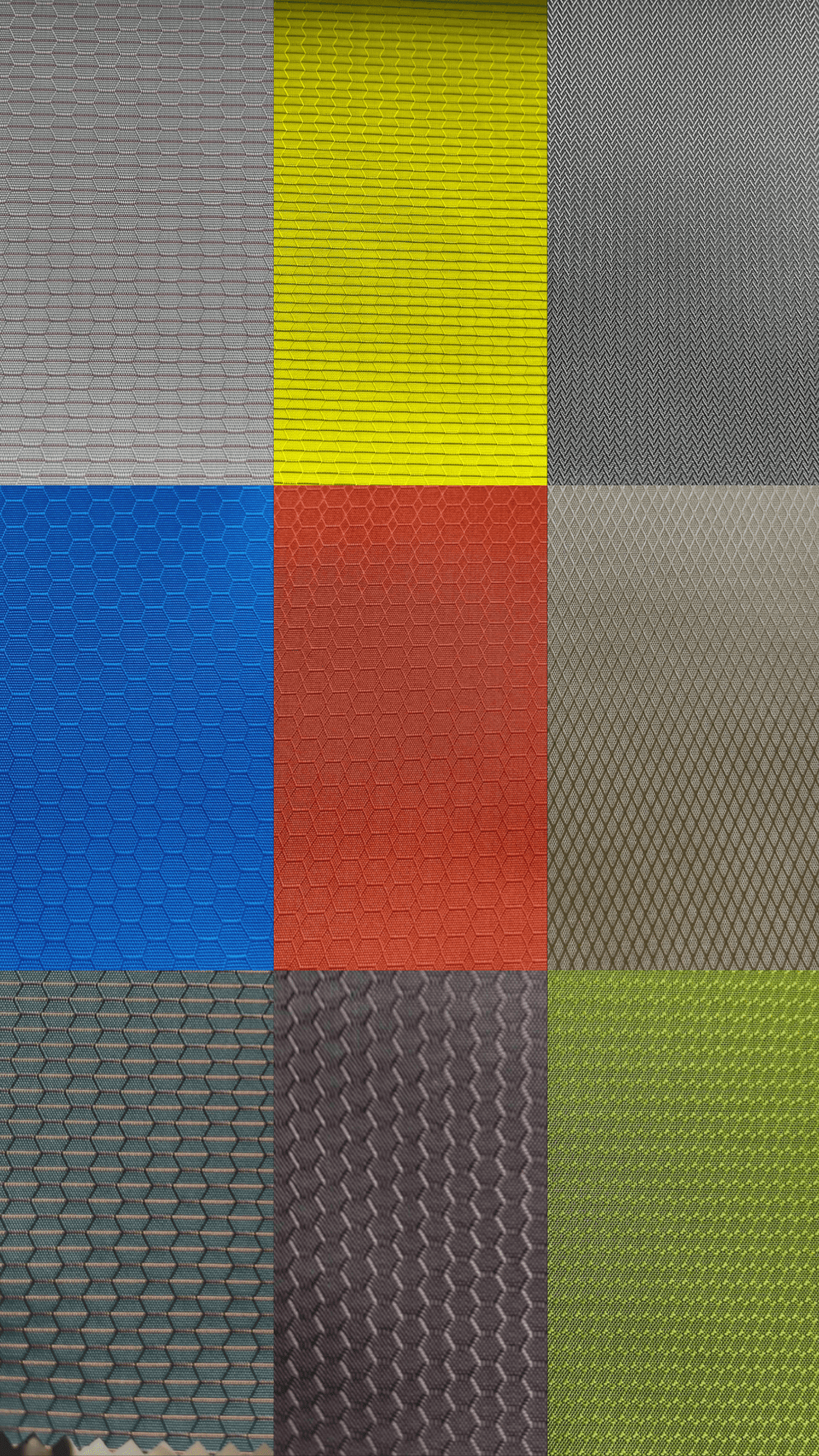 Out of all of them, I think these two have the most potential…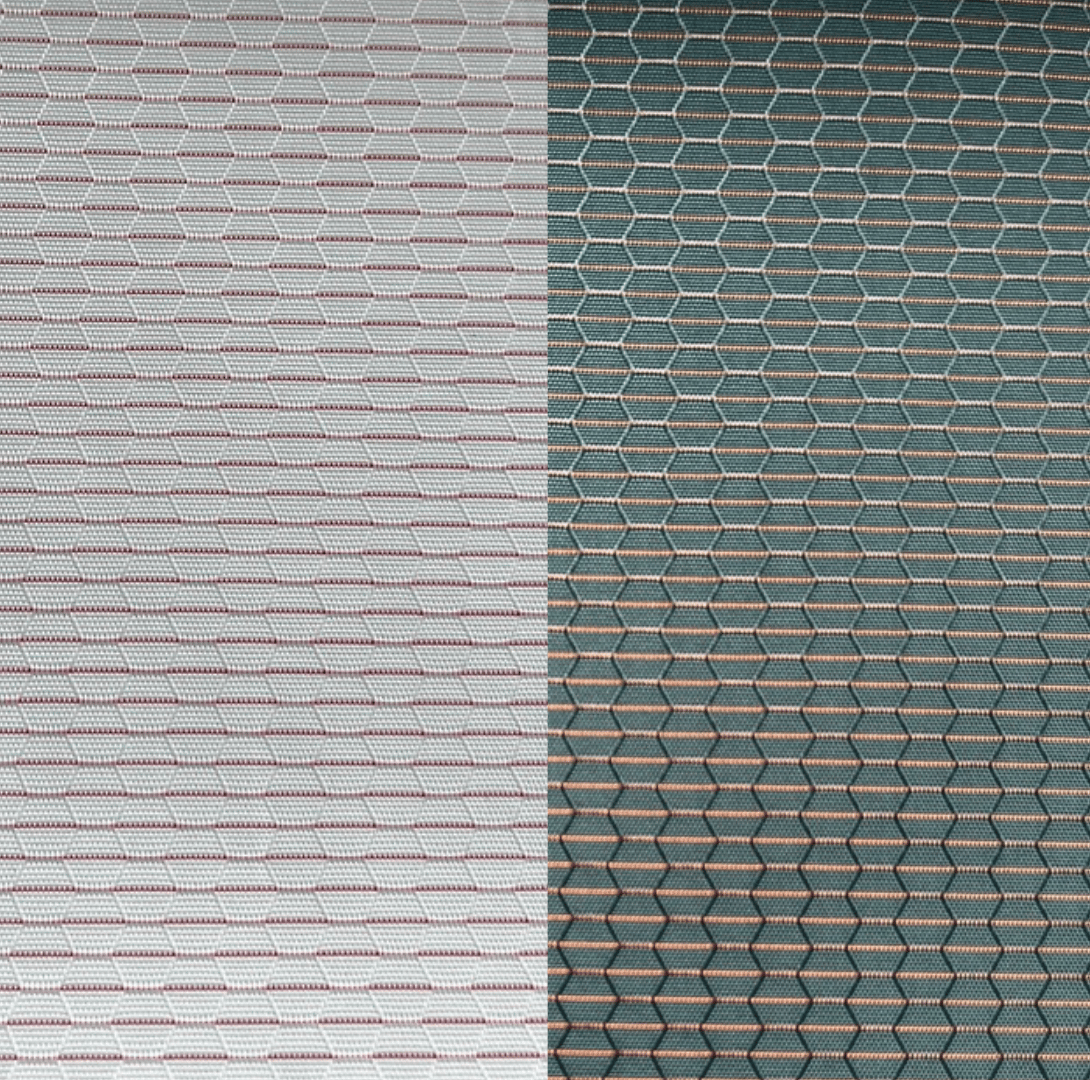 I haven't seen any honeycomb patterns quite like these, and I love how they are actually multicolored, which helps to elevate the functionality and the look.
I really want to see what the gray material on the left looks like, but replace the red line with the copper line from the material on the right 😏
We are going to have to start testing internal materials and I want to hear what you have to say – surveys coming your way soon!
Closing thoughts
In my week in Vietnam I recorded a TON of footage, all of which will be published as Episode 6 of the ​Building a Backpack​ series.
It's EASILY the best Building a Backpack episode yet as it will give you a true insider look at what it takes to build a backpack from the actual sampling room.
It will also give you all the additional details for where the project currently is, and what the next steps are.
It should be live in a week or so – I'll be sure to send you an email once it's published.
Be sure to head back to the email to check out what else has been happening in the Nomads Nation community this week!